Sold
Out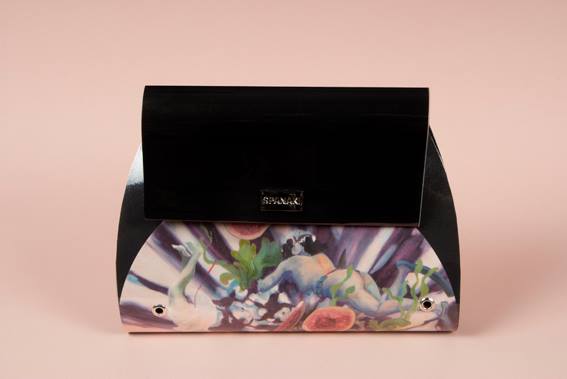 Black Curvy / Bag
€

78.00
ABOUT ME
[EN]
Flap Closures Clutch
Handmade cross body bag made of up-cycled magazines.
Polyurethane coating, contrast flap closure, magnetic button, metal tube details and detachable shoulder strapchain.
The long chain strap tucks inside when not in use.
In interior there's a pocket that can be used as a card slot.
Dust bag included.
It takes up to a day to make each one-of-a-kind bag.

No two bags are alike; each one is numbered and unique.
[GR]
Χειροποίητη τσάντα χειρός κατασκευασμένη από επαναχρησιμοποίηση περιοδικών. Με αδιάβροχη επίστρωση για μεγαλύτερη αντοχή. Κλείνει με μαγνητικό κούμπωμα. Συνοδεύεται από ασημί αλυσίδα για να μπορεί να κρεμιέται και χιαστί. Είναι αριθμημένη και μοναδική.
LOOK AFTER ME
Wipe clean with a damp cloth.
SERIAL NUMBER: 1295
SIZE: 22cm x 22cm x 10cm
PRICE: 78€